Our goal to provide English language learning to anyone who seeks to improve their English skills, regardless of the ability to pay. We build community and friendships in our classrooms as well. We offer classes face-to-face in our Denver location and are beginning classes in Centennial in October 2023. We are continually searching for local partnerships to support our students as they navigate life here in the Denver community.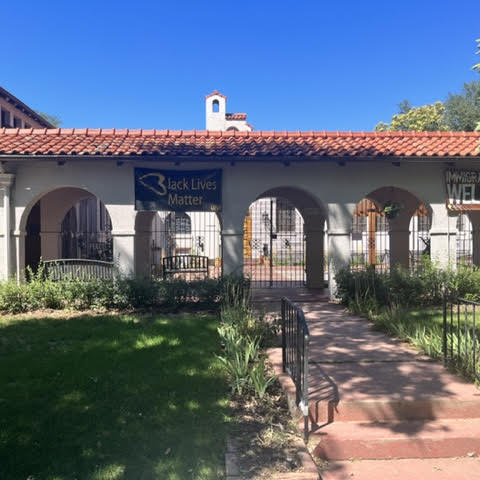 The history of the English Learning Center can be traced back 40 years to the Adult Learning Source (ALS), a school established to provide literacy, GED, and ESL instruction to adult residents of the Baker neighborhood of Denver. When an economic downturn in 2006 forced ALS to end its program, two of the volunteer teachers, Bud Demko and Laura Fishman, found a way to continue to provide an ESL program under the name Central Denver Language School (CDLS). CDLS started with no furniture, no teaching materials, and about 30 students. The program survived only through the generosity of organizations and several teachers who donated money and materials. The surplus auctions at the Federal Center provided our furniture.
From 2006 to 2012, CDLS grew from 30 students to over 70 students. Operated entirely by volunteers, the school developed
the framework and expertise for managing the growing program. In 2012 the school moved to the Evanston Center near the
University of Denver, and for the first time offered classes in real classrooms.
In early 2015, the school was incorporated as a Colorado nonprofit organization under the name English Language Center and received 501(c)(3) tax-exempt status. ELC has continued with an all-volunteer teaching staff. and was able to employ a part- time administrator in 2014 and a part-time Director in 2018.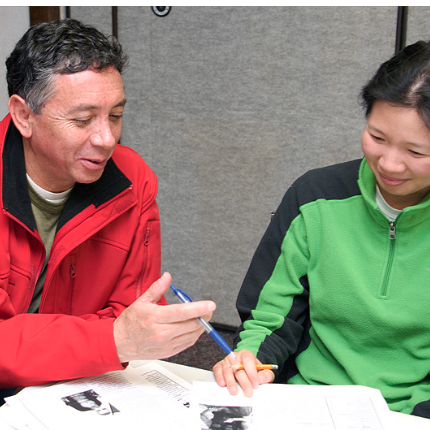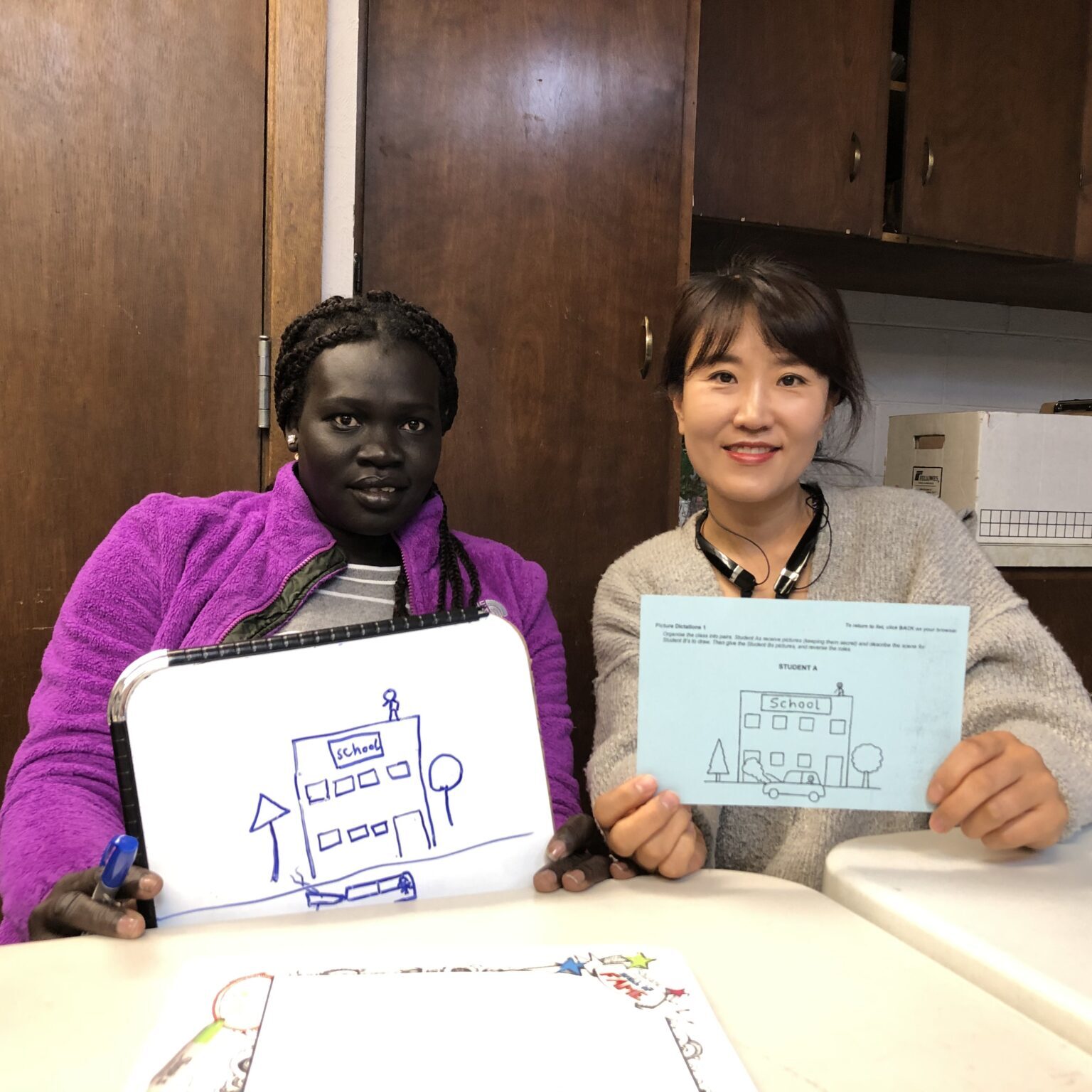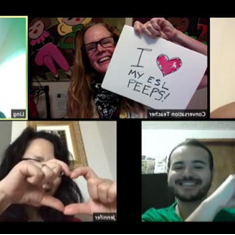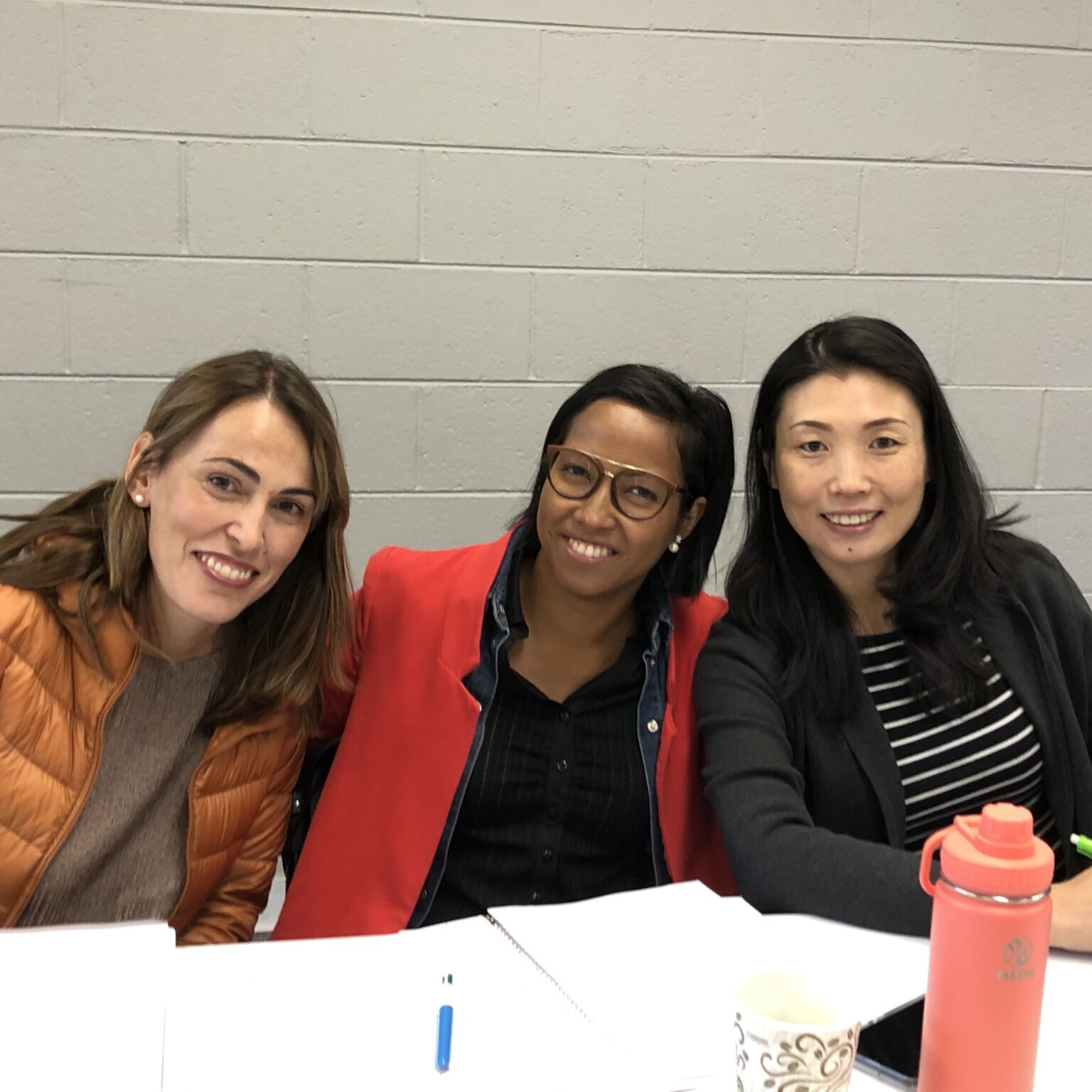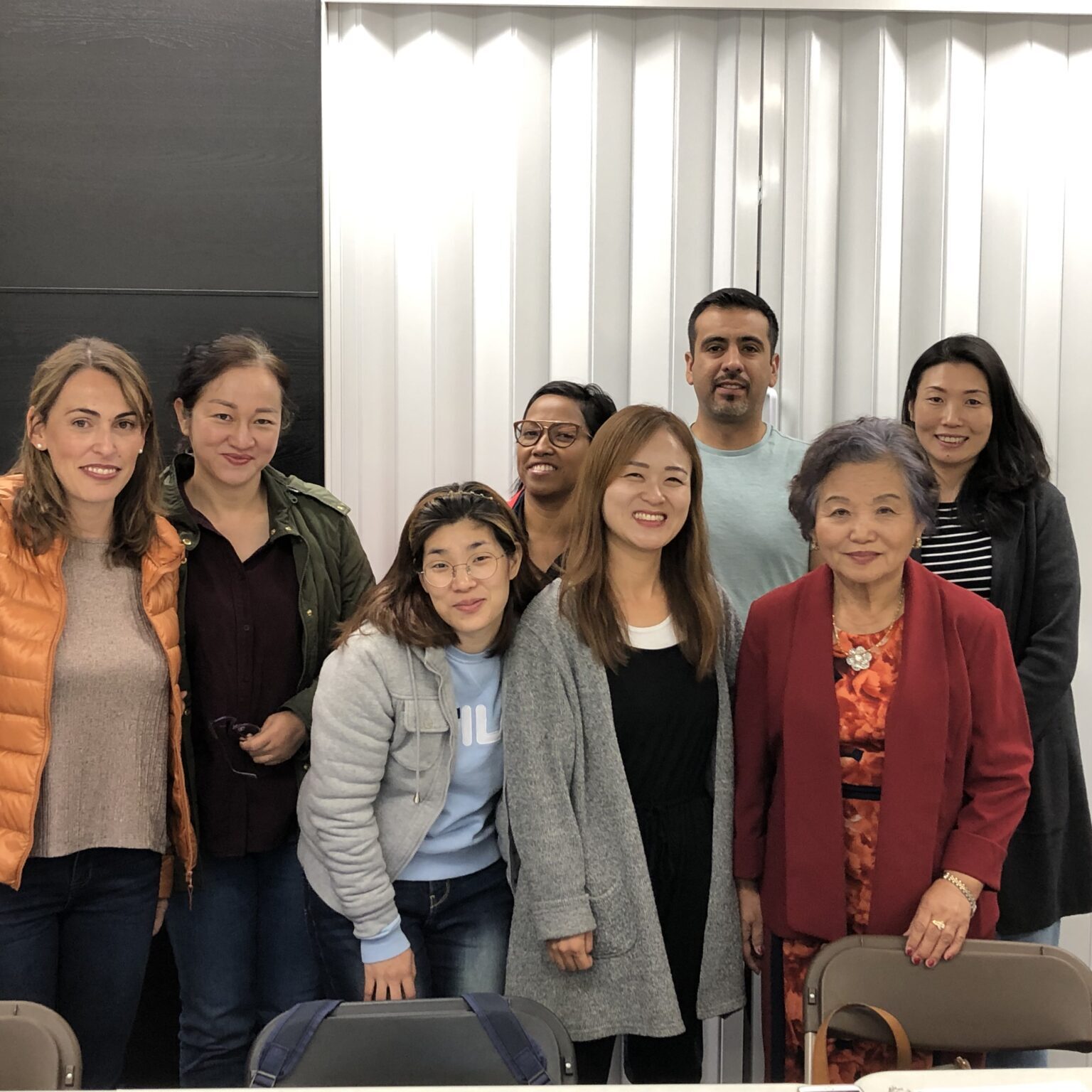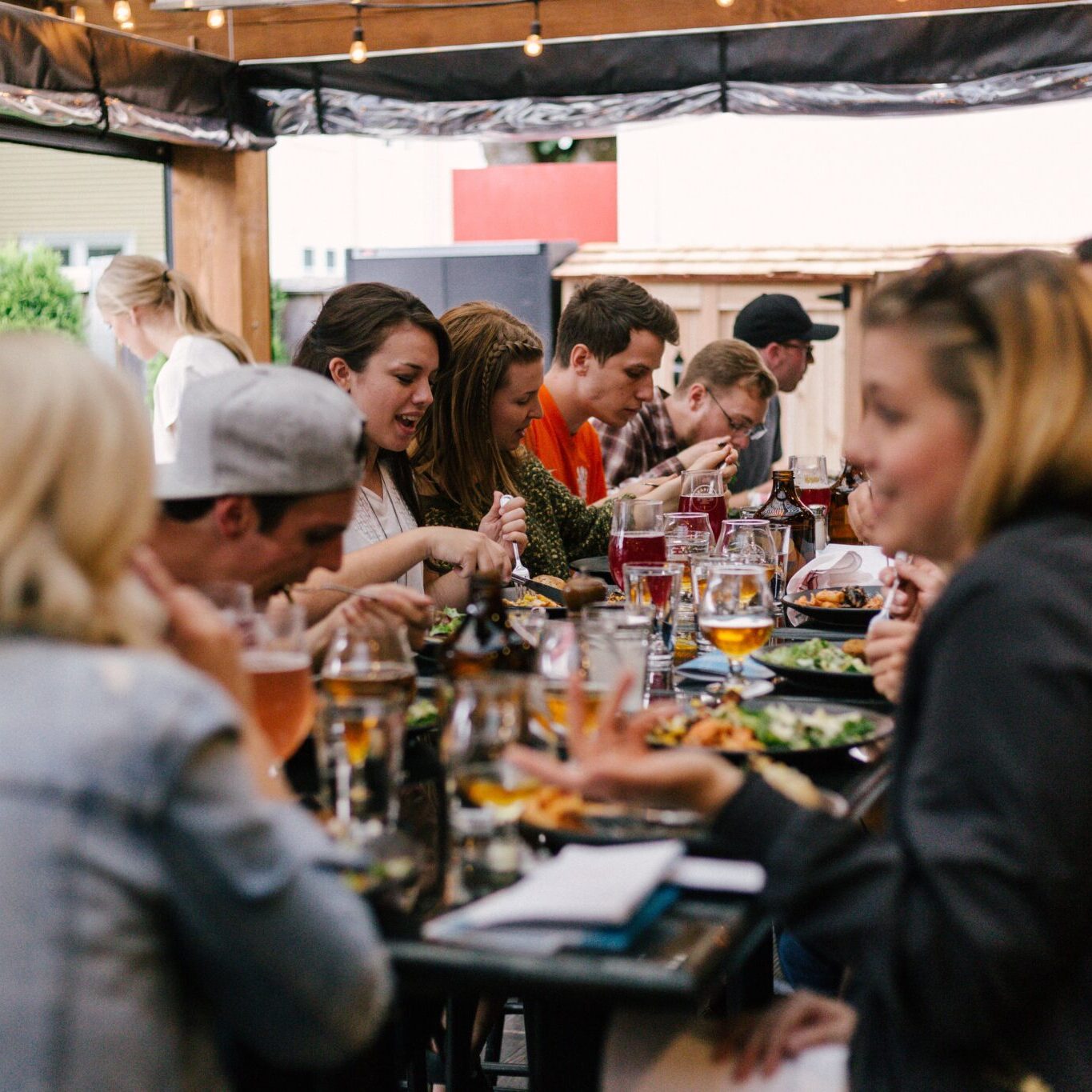 Our more than thirty teachers have, collectively, over 150 years of experience teaching ESL. Additionally, several teachers have received awards for outstanding performance in the field of ESL. All teachers are volunteers, drawing experience from medicine, law, engineering, education and business, and many are certified ESL educators. These varied backgrounds and experiences help our students learn the language skills necessary to function in our complex society.
Bud was born in Hazleton, Pennsylvania and has been in Denver since 1972.
Bud enjoys dogs, walking, biking, gardening and teaching ELS. His favorite time of the year is spring, because that's when the world comes alive.
Burna was born and raised in Ironwood, Michigan. She has been in the Denver area for 32 years and enjoys hiking, playing the piano, baking bread, line dancing and Tai Chi!
Her favorite English word is "copacetic" because it's used almost exclusively in the United States (and she likes the way it sounds.)
Executive Director, Julie Feeny
Started as a volunteer teacher at English Learning Center

Has over 20 years experience in business and non-profit management.

Creates a welcoming environment

Life-long focus on building cross-cultural communities

Volunteered with Peace Corps in Albania 

Taught yoga and community classes throughout her career

Enjoys hiking, camping and gardening 

Mother of 2 girls

Has a passion for learning about all cultures 

Loves cooking and tasting international foods (

attend our potlucks

)

She has traveled to:

China, India, South Korea, Costa Rica, Peru, Mexico, Dominican Republic, Cayman Islands, Canada, Italy, France, Spain, Austria, Macedonia, Kosovo, Greece, Croatia, Montenegro, Poland, Romania, Czech Republic, Germany, Netherlands, UK, Ireland, Portugal, Turkey, Norway, Switzerland, Belgium, and Denmark.
Bud Demko,  President. Bud has been associated with the English Learning Center for over 20 years, beginning as a teacher. He and several others started the organization that became ELC in 2006.   He has served as teacher, administrator and Board President. In 2014 Bud was responsible for the incorporation of the school and obtaining federal tax-exempt status.  His background is in Information Technology with the State of Colorado, but his passion has always been teaching.
Jo Ann Soker, Treasurer.  Jo Ann has taught at ELC occasionally and has been a member of the Board since its incorporation.  Now retired, she practiced law representing private clients before moving into management positions in Colorado state government.  She has served on numerous nonprofit boards of directors.
Becky Flax.  Becky has taught at ELC for 7 years and has been a member of the Board since its creation.  She has an MA in Germanic Languages and taught high school ESL for 20 years.
Gail Andersen.  Gail is the most recent addition to the Board, joining in 2019.  She has been volunteering since 2018 in areas such as staff recruitment, operations reviews, registration and communication efforts.  Gail had a career in business, holding a number of leadership positions in operational areas of transportation, hi-tech and  HR services.